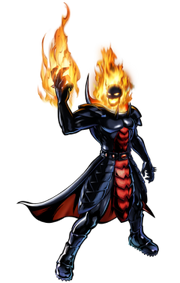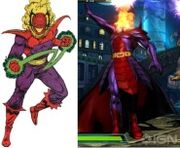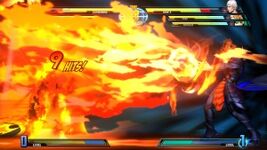 Dormammu is a Marvel Comics supervillain from the 'Strange Tales' franchise. He made his official debut in Marvel vs Capcom 3 in the Electronic Entertainment Expo, and later on, as a playable character.
In Marvel vs. Capcom 3, Dormammu is in his attire from Defenders vol. 3, #1 (September 2005).
Dormammu is first mentioned by Karl Amadeus Mordo, senior apprentice of the "Sorcerer Supreme" the "Ancient One", who, in the entity's service, attempts to slowly weaken the sorcerer, but is stopped when his fellow pupil Stephen Strange (Doctor Strange) manages to alert his master to the betrayal.
Ad blocker interference detected!
Wikia is a free-to-use site that makes money from advertising. We have a modified experience for viewers using ad blockers

Wikia is not accessible if you've made further modifications. Remove the custom ad blocker rule(s) and the page will load as expected.