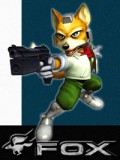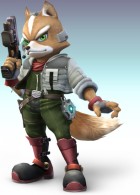 Fox McCloud? is the main character in the Star Fox, Super Smash Bros. video games and leader of the Star Fox team. The son of James McCloud, Fox is an expert pilot and has saved the galaxy from numerous threats. He has appeared in all three Smash Bros. games. His voice actor in Super Smash Bros. and Super Smash Bros. Melee is Shinobu Satouchi during the fights, and Steve Malpass during the cutscenes in Adventure Mode. In Super Smash Bros. Brawl, he is voiced by Jim Walker and Kenji Nojima.
Ad blocker interference detected!
Wikia is a free-to-use site that makes money from advertising. We have a modified experience for viewers using ad blockers

Wikia is not accessible if you've made further modifications. Remove the custom ad blocker rule(s) and the page will load as expected.