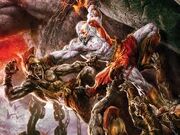 God of war is a personal favor Series for Bodgan, Ino, Metallicakid, Cdog23,Cybersubby and Zombiedeath. It's truly a great game, so much action and it makes you addicted to it. The main character in this series is Kratos. This game is mostly in the playstation series. This game series is really badass! So far there are only 4 PS3 God Of War series.
Ad blocker interference detected!
Wikia is a free-to-use site that makes money from advertising. We have a modified experience for viewers using ad blockers

Wikia is not accessible if you've made further modifications. Remove the custom ad blocker rule(s) and the page will load as expected.