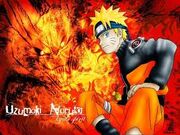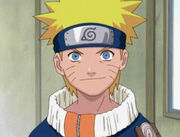 Naruto Uzumaki (うずまきナルト,
Uzumaki Naruto
) is the title character and main protagonist of the series:
Naruto
. He is a
genin
from
Konohagakure
, a member of
Team Kakashi
, and the third and current
jinchūriki
of the
Nine-Tailed Demon Fox
. Naruto is the best character in Cdog23's opinion.
Naruto was born as the son of the Fourth
Hokage
,
Minato Namikaze
, and the Nine-Tails' second jinchūriki,
Kushina Uzumaki
. Naruto's parents named him after the main character of
Jiraiya
's
first book
, thus making the
Sannin
his godfather.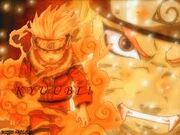 Ad blocker interference detected!
Wikia is a free-to-use site that makes money from advertising. We have a modified experience for viewers using ad blockers

Wikia is not accessible if you've made further modifications. Remove the custom ad blocker rule(s) and the page will load as expected.