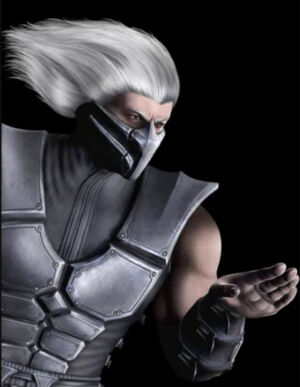 Smoke is a ninja assassin who was turned from a human into a cyborg in the Mortal Kombat fighting game series. He made his debut in Mortal Kombat II as an unplayable secret character in human form, and first became playable in Mortal Kombat 3 in cyborg form. He appears in the franchise's reboot, now retaining his human form in canon for the first time in almost two decades.
Smoke debuted in Mortal Kombat II as a hidden character to fight against. He was often spotted in the Living Forest stage in which he (along with Jade) peeked out of the trees. Like Reptile when he made his first appearance, he was simply a palette-swap of Scorpion with puffs of smoke surrounding him, but would move extremely fast. He would appear randomly before matches, offering clues that would enable the player to fight him, as Reptile had in the original Mortal Kombat.
Ad blocker interference detected!
Wikia is a free-to-use site that makes money from advertising. We have a modified experience for viewers using ad blockers

Wikia is not accessible if you've made further modifications. Remove the custom ad blocker rule(s) and the page will load as expected.