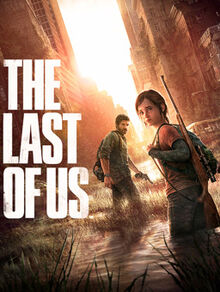 The Last of Us
is an action-adventure horror survival developed by Naughty Dog, released worldwide on June 14 2013, for the Playstation 3. A remastered version for the Playstation 4, called
The Last of Us Remastered
was released on July 29 2014 in North America and it is set to be released on July 30 2014 worldwide.
The story follows Joel and Ellie as they try to survive toghether in a post-apocalyptic United States that is ravaged by infection and desperation.
The Last of Us received wide critical acclaim for its writing, voice acting, art directions, sound design and level design, and also praised for its characterization and depiction of the human condition. The game is considered one of the most significant titles of the seventh generation video game era.
Ad blocker interference detected!
Wikia is a free-to-use site that makes money from advertising. We have a modified experience for viewers using ad blockers

Wikia is not accessible if you've made further modifications. Remove the custom ad blocker rule(s) and the page will load as expected.